Student Stories
Joel Allotey - Student Stories
Dr. Joel Allotey was one of our star Preventative Cardiovascular Medicine students who has recently fully trained to become a Tutor on the course.
Here's his Diploma MSc story!
Student Advice
Student Testimonials
Diploma MSc Alumni Hall of Fame
Hamish van Wyk
MSc in Diabetes
Nutritionist who passed the Diabetes Diploma with Distinction and now has become director for education at the CDE in South Africa. The CDE is a group of over 100 South African Clinics.
---
Dr Samit Ghosal
MSc in Diabetes
Consultant Diabetologist in Kolkata. Ex-alumni of the Endocrine Course and now tutor on the Diabetes Course. National opinion leader in Diabetes in India, published over 30 articles in diabetes since qualifying with us and has recently been appointed as Secretary of IDEA-CON. The biggest Diabetes Conference in India, attracting over 10,000 delegates.
---
Dr Kevin Fernando
MSc in Diabetes
GP from Scotland that qualified in Diabetes MSc with a distinction, then went on to tutor for Diploma MSc. Most recently has become the chair of the Primary Care Diabetes Society of the UK and in 2018 became the Senior Editor of GPNotebook. Kevin is a national opinion leader in diabetes and is a regular national and international speaker.
---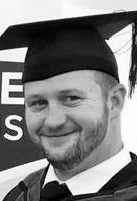 David Fabricius
MSc in Sports and Exercise Medicine
David is a South African biokineticist and obtained his MSc in Sports and Exercise Medicine in 2018. Most recently, he has been appointed as the strength and conditioning coach for Worcester RFC.
---
Prof Ian Watson
MSc in Sports and Exercise Medicine
Ian is a GP with a specialist interest and sport and exercise medicine. Obtained the Sports and Exercise MSc with distinction in 2013. Has become a national opinion leader in the UK and has also achieved the 6 peak challenge of 6 highest peaks in 6 continents which includes Everest. Awarded a visiting prof from MMU.
---