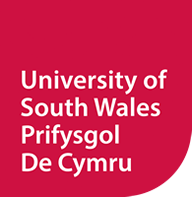 Renal Medicine Postgraduate Diploma

In partnership with: University of South Wales
Diploma MSc is a collaborative partner of the University of South Wales. On successful completion of this course, you will receive a University of South Wales Postgraduate Diploma in Renal Medicine. Course Code: QPDP078
About the course
Do you feel out of your comfort zone when a patient displays symptoms of kidney problems? Would you like to improve your management of acute kidney injury (AKI) and chronic kidney disease (CKD) patients? Could your organisation benefit from a renal specialist? If so, this Renal Medicine Postgraduate Diploma can help.
In clinical practice kidney disease is encountered frequently by the non-kidney specialist, especially as it is as a complication of common conditions such as diabetes and cardiovascular disease.
So healthcare professionals on the front line, including primary care and specialist units, need to be equipped with the skills and knowledge to deal with renal patients confidently and effectively.
The course will:
Enable you to diagnose and treat patients with symptoms of kidney disease with confidence, without being a kidney specialist
Equip you with the knowledge and skills to prevent or reduce the progression of CKD and ensure timely referral to secondary care
Help you to treat dialysis and transplant patients from a primary care perspective
Consolidate your knowledge to ensure best patient care and service outcomes
---
Meet the Course Director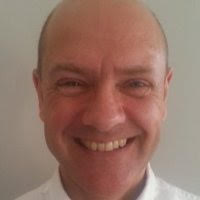 Dr. Richard Smith, FRCP, PhD.
Current post: Consultant Nephrologist and Clinical Director for Research, East Suffolk and North Essex Foundation Trust.
Richard Smith, Consultant Nephrologist and Clinical Director for Research at East Suffolk and North Essex Foundation Trust is the Course Director for our Renal Medicine Postgraduate Diploma. Richard has:
28 years of teaching experience including at the University of Cambridge, the University of Oxford, Cardiff University, the University of Bristol and now, the University of South Wales.
30 years experience of clinical transplantation with 18 years as a consultant nephrologist at hospitals across the UK
28 years experience of clinical trials and academic research, including 42 publications in peer-reviewed journals
Richard has always been driven by demystifying kidney disease; helping non-specialists become more confident at treating patients with afflicting symptoms. Most kidney problems present first to non-specialists (GPs, diabetologists, emergency medicine, general medicine and general surgery). Unfortunately, training in how to manage these patients is often covered poorly in 'general' training programmes. This course aims to equip these clinicians with the knowledge and skills they need to confidently manage patients with kidney disease.
---
Course modules
Like our other established and award-winning Postgraduate Diplomas, the Renal Medicine Diploma online course will include 6 modules, each of 6 weeks duration, studied in 1 calendar year, entirely online.
---
Entry requirements
Our Postgraduate Diploma is specifically designed for registered healthcare professionals frequently seeing patients displaying symptoms of kidney disease who aren't renal specialists.
You should be working in a clinical setting, either in the UK or overseas, in a role such as a general practitioner, or a specialist registrar managing patients with systemic diseases that may affect the kidneys.
You will also need:
A science degree in a relevant subject
IELTS of at least 6 or proof of the equivalent
---
How much is the course?
| | |
| --- | --- |
| Total Course Fees for UK/EU & International Students for September 2019: | £3900 |
Please Note: These are the fees for a single year.
Fee payments may be made via the following options:
Date
Option A
Option B
Option C
Deposit payable on acceptance

†

£480
£480
£480
1st September 2019
£3,420
£570
1st October 2019
£1,140
£570
1st November 2019
£570
1st December 2019
£1,140
£570
1st January 2020
£570
1st February 2020
£1,140
£570
† Deposits are non-refundable
---
Why should I do the course?
The course content is case based with a clinical focus
And as it's designed based on extensive research with primary care practitioners, it's highly relevant and includes the latest developments in renal medicine for front line healthcare professionals.
Small group sizes mean you're a name, not a number
Although you'll be learning entirely online, you will be part of a group with 10 to 15 other students - to share a wide range of ideas, debate scenarios and develop best practice with.
We're with you every step of the way
You'll have the support of a dedicated team who will help you with any challenges you may face - from help with navigating our online learning platform to advice on what you need to do to pass the course and meet deadlines.
The course is quality, as well as being consolidated and convenient
You'll study part time, entirely online for just 1 year so you can fast track your learning, and as our tutors are experts, you'll be learning from the best.