Renal Medicine Online Courses
Do you feel out of your comfort zone when a patient displays symptoms of kidney problems? Would you like to improve your management of patients suffering from or at risk of acute kidney injury (AKI) and chronic kidney disease (CKD)? Could your organisation benefit from a renal specialist? If so, our Renal Medicine or nephrology courses online can help.
In clinical practice, kidney or renal disease is encountered frequently by the non-kidney specialist, both in primary and secondary care, especially as it is as a complication of common conditions such as diabetes and cardiovascular disease.
So healthcare professionals on the front line, including primary care and specialist units, need to be equipped with the skills and knowledge to deal with potential nephrology patients confidently and effectively.
Our Postgraduate Diploma and MSc courses aim to:
Enable you to diagnose and treat patients with symptoms of kidney disease with confidence, without being a kidney specialist
Equip you with the knowledge and skills to prevent or reduce the progression of CKD and ensure timely referral to secondary care
Give you the confidence to treat dialysis and transplant patients appropriately, ensuring appropriate care is not withheld
Consolidate your knowledge to ensure best patient care and service outcomes
Apply now for the Postgraduate Diploma.
---
Meet the Programme Leader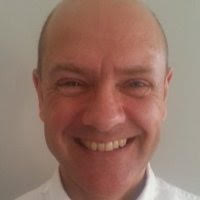 Dr. Richard Smith, FRCP, PhD.
Current post: Consultant Nephrologist and Clinical Director for Research, East Suffolk and North Essex Foundation Trust.
Richard Smith, Consultant Nephrologist and Clinical Director for Research at East Suffolk and North Essex Foundation Trust is the Programme Leader for our Renal Medicine Postgraduate Diploma. Richard has:
28 years of teaching experience including at the University of Cambridge, the University of Oxford, Cardiff University, the University of Bristol and now, the University of South Wales.
30 years experience of clinical transplantation with 18 years as a consultant nephrologist at hospitals across the UK
28 years experience of clinical trials and academic research, including 42 publications in peer-reviewed journals
Richard has always been driven by demystifying kidney disease; helping non-specialists become more confident at treating patients with afflicting symptoms. Most kidney problems present first to non-specialists (GPs, diabetologists, emergency medicine, general medicine and general surgery). Unfortunately, training in how to manage these patients is often covered poorly in 'general' training programmes. This course aims to equip these clinicians with the knowledge and skills they need to confidently manage patients with kidney disease.
---
Who are the courses for?
Our Postgraduate Diploma and MSc are specifically designed for healthcare professionals frequently seeing patients displaying symptoms of kidney disease, who aren't renal specialists.
You should be working as a healthcare professional (HCP), either in the UK or overseas, in a role in general practice, or a secondary care HCP managing patients with systemic diseases that may affect the kidneys.
Postgraduate Diploma or MSc?
When deciding which of our online courses to apply for, you have options, depending on your circumstances and preferences:
Postgraduate Diploma
You'll complete the Postgraduate Diploma in 1 year and receive your transcript from the university on completion of the course. You'll then have the option to progress and complete the MSc course.
MSc
To be eligible for the 1 year MSc you need to have completed the Postgraduate Diploma, either with the University of South Wales or an alternative UK-based university. You need to have gained 120 Level 7 credits, met all of the learning outcomes of our course and also covered each of the topics covered during our course.
The 2 year MSc
You will complete the Postgraduate Diploma in year 1 and the MSc in year 2. This is a popular option for many students as many student finance providers won't offer support for funding for the Postgraduate Diploma alone.
Graduate Ratings
---
A wonderful experience
"Learning with Diploma MSC was wonderful experience. It helped me improve in both academic and clinical care. Thank you for giving many of us this opportunity."
Dr Godana Jarso Guto MSc (ET)
---
I really enjoyed studying here
"Diploma MSc offers excellent courses which give an in-depth subject knowledge and confidence, and the method of learning is also very interactive. I really enjoyed studying here and I hope they can introduce more advanced courses."
Dr Sukesh Upare MSc (OM)
---
Outstanding learning platform
"Thank you for setting up this outstanding learning platform.."
Dr Faik Jamil Dhahir PgDip, Pharmacist (GB)
---
Subject Courses
Renal Medicine PgDip
Especially developed for busy health professionals, the 1 year Postgraduate Diploma is formatted in 6 modules (120 credits), each of 6 weeks duration; the course is designed to be practical and clinically focused.
More Information
Renal Medicine MSc
Starting with an initial 10-week online module to develop skills in critical appraisal and knowledge of research methodologies, you will then complete a professional project that consists of a 1,500 word proposal and 10,500 word professional project.
More Information