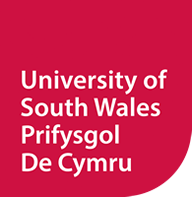 Clinical Psychiatry Postgraduate Diploma
Diploma MSc is a collaborative partner of the University of South Wales. On successful completion of this course, you will receive a Postgraduate Diploma in Clinical Psychiatry.

Course Information
Mental health is becoming increasingly more challenging and multidisciplinary in practice so it's essential to be able to deal with complex situations you may face as a healthcare professional, with confidence.
This course will:
Improve your knowledge to ensure best patient outcomes
Ensure you're up to date with new classifications, treatments, and assessments that integrate psychological and social sciences
Provide an understanding of how the Mental Health Act and the Capacity Acts influence delivery of services and the implications for you as a professional
Demonstrate how the field links to acute medicine, surgery, perinatal services, children's services and primary care
There is high prevalence of mental health symptoms that present in general practice. Mental illness accounts for a large burden of disease with approximately 1 in 4 people in the UK likely to experience a mental health problem each year. Therefore, in clinical practice it is highly likely that the first presentation and follow up of those suffering from mental health conditions is likely to be assessed and managed in general practice or by non-psychiatrists in primary or secondary care.
These presentations can be on a wide spectrum including change in behaviour, substance misuse, mood disorder, psychosis, dementia and more. Some of the presentations are typical and some are atypical in nature.
---
Course Structure
Like our other established and award-winning Postgraduate Diplomas, this one will include six modules, each of six weeks duration, studied in one calendar year, entirely online.
---
Meet the Course Director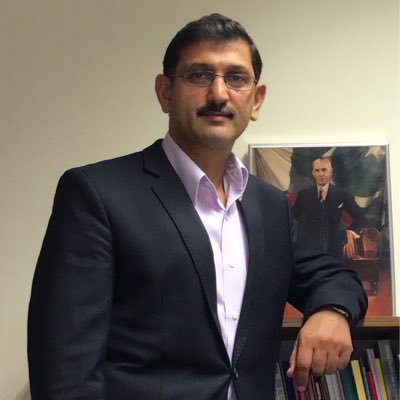 Professor Tayyeb Tahir, BSc, MBBS, Diploma in Psychiatry, MD, FRCPsych
Current post: Consultant Liaison Psychiatrist, University Hospital of Wales.
Professor Tahir has an extensive experience as a psychiatrist spanning over 25 years
Tayyeb has been involved in medical education, research and training throughout his career
His publication on the treatment of delirium is the only published placebo controlled RCT for treatment of delirium in a general hospital setting
He has presented lectures and conducted workshops globally as a key opinion leader in psychiatry, in particular on topics of liaison psychiatry, delirium and leadership
Prof Tahir continues to supervise MSc projects
His research interests include delirium, medically unexplained symptoms and depression in general hospital
His recent publication on 'Liaison Psychiatry in Wales' is evident of his interest in service development and quality improvement
Prof Tahir is also an examiner for the Royal College of Psychiatrists
Involvement with the Royal College of Psychiatrists and the Cardiff & Vale Health Board indicates his desire to make a difference in patient care. In his own words: "I am particularly passionate about teaching, sharing knowledge and upskilling practitioners. This ultimately means improving patient care which I think is most doctors' motivation for training in medicine."
---
Entry Requirements
You will be a registered healthcare professional, working in a clinical setting, either in the UK or overseas, in a role such as a psychiatrist, general practitioner, nurse, social worker, occupational therapist, psychologist, pharmacist or physiotherapist.
You will also need:
A science degree in a relevant subject
IELTS of at least 6 or proof of the equivalent
---
Course Fees
| | |
| --- | --- |
| Total Course Fees for UK/EU & International Students for September 2019: | £3900 |
Please Note: These are the fees for a single year.
Fee payments may be made via the following options:
Date
Option A
Option B
Option C
Deposit payable on acceptance

†

£480
£480
£480
1st September 2019
£3,420
£570
1st October 2019
£1,140
£570
1st November 2019
£570
1st December 2019
£1,140
£570
1st January 2020
£570
1st February 2020
£1,140
£570
† Deposits are non-refundable
---
Why Diploma MSc?
Small group sizes mean you're a name, not a number
Although you'll be learning entirely online, you will be part of a group with 10 to 15 other students - to share ideas, debate scenarios and develop best practice with.
It's relevant and clinical
The course is clinically focused and has been designed following extensive research with primary care practitioners.
We're with you every step of the way
You'll have the support of a dedicated team who will help you with any challenges you may face - from help with navigating our online learning platform to advice on what you need to do to pass the course and meet deadlines.
The course is quality, as well as being consolidated and convenient
You'll study entirely online for just 1 year so you can fast track your learning, and as our tutors are experts, you'll be learning from the best.