Clinical Psychiatry Online Courses

Mental health care is evolving. Changes to the Mental Health Act, the official recognition of spectrum disorders such as OCD and autism and the increasing demand on mental health services is impacting this growing field.
So healthcare professionals on the front line, including primary care and specialist units, need to be equipped with the skills and specialist knowledge to deal with mental health patients confidently and effectively.
Our Postgraduate Diploma and MSc online psychiatry courses aim to:
Consolidate knowledge to ensure best patient care and service outcomes
Ensure you're up to date with new classifications, treatments and assessments that integrate psychological and social sciences
Provide an understanding of how the Mental Health Act and the Capacity Acts influence delivery of services and the implications for you as a professional
Demonstrate how the field links to acute medicine, surgery, perinatal services, children's services and primary care
---
Meet the Course Director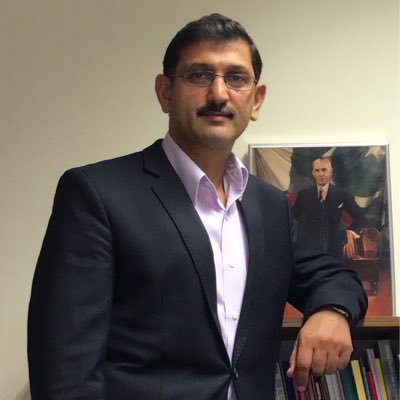 Professor Tayyeb Tahir, BSc, MBBS, Diploma in Psychiatry, MD, FRCPsych
Current post: Consultant Liaison Psychiatrist, University Hospital of Wales.
Professor Tahir has an extensive experience as a psychiatrist spanning over 25 years
Tayyeb has been involved in medical education, research and training throughout his career
His publication on the treatment of delirium is the only published placebo controlled RCT for treatment of delirium in a general hospital setting
He has presented lectures and conducted workshops globally as a key opinion leader in psychiatry, in particular on topics of liaison psychiatry, delirium and leadership
Prof Tahir continues to supervise MSc projects
His research interests include delirium, medically unexplained symptoms and depression in general hospital
His recent publication on 'Liaison Psychiatry in Wales' is evident of his interest in service development and quality improvement
Prof Tahir is also an examiner for the Royal College of Psychiatrists
Involvement with the Royal College of Psychiatrists and the Cardiff & Vale Health Board indicates his desire to make a difference in patient care. In his own words: "I am particularly passionate about teaching, sharing knowledge and upskilling practitioners. This ultimately means improving patient care, which I think is most doctors' motivation for training in medicine."
---
Who are the courses for?
Registered healthcare professionals frequently seeing patients displaying psychiatric symptoms. You will be working in a clinical setting, either in the UK or overseas, in a role such as a general practitioner, community psychiatric nurse, social worker, occupational therapist, approved mental health professional, psychologist, pharmacist or physiotherapist.
Postgraduate Diploma or MSc?
When deciding which course to apply for, you have options, depending on your circumstances and preferences:
The 1 year Postgraduate Diploma
You'll complete the Postgraduate Diploma in 1 year and receive your transcript from the university on completion of the course. You'll then have the option to progress and complete the MSc course.
The 1 year MSc
To apply directly to the MSc you will need to have successfully completed the Postgraduate Diploma - either with Diploma MSc or another UK university having completed similar modules.
The 2 year MSc
You'll still complete the Postgraduate Diploma in year 1 and the MSc in year 2 however this is a popular option for many students as many student finance providers won't offer support for funding for the Postgraduate Diploma alone.
Graduate Ratings
---
Highest compliments to the support team
"I would like to give the highest compliments to whole admission and support team of Diploma MSc. All of your help and efforts are invaluable."
Dr Petro Petlovanyi PgDip, Lecturer (ZM)
---
A golden opportunity
"Frankly speaking, I have been a very busy General Practitioner since I completed my medical graduation. During the last 18 years I was only able to do a PG Diploma which is very frustrating for me. So I started searching and ultimately found the golden opportunity to do MSc on a clinical specialty online and still continue my very busy day to day GP job. That is what led me to apply for the course."
Dr Tanvir Mohsin MSc, GP (OM)
---
Subject Courses
Clinical Psychiatry PgDip
Especially developed for busy health professionals the 1 year Postgraduate Diploma course includes 6 modules (120 credits), each of 6 weeks duration; the course is designed to be practical and clinically focused.
More Information
Clinical Psychiatry MSc
Starting with an initial 12-week online module to develop skills in critical appraisal and knowledge of research methodologies, you will then complete the professional project module that includes a 1,500 word proposal and 10,500 word professional project.
More Information