Sexual and Reproductive Medicine Team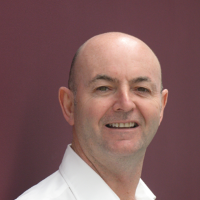 Prof Steve Davies
Founding Director
Prof Davies is a Consultant Endocrinologist at the University Hospital Wales. He has an established reputation in medical education particularly online learning, having been the founder of OnExamination.com and having set up other diploma courses. He has also been involved in establishing training courses for weight management in community pharmacy. His clinical interests include hypogonadism, growth hormone deficiency and obesity. He has published over 100 peer reviewed publications and his research interests include the application of novel technologies in delivering medical education.
---
Dr Ruth Davis
Academic Director
After completing a nursing degree in Cardiff, Dr Davis worked in Torbay Hospital, Torquay, before moving to Southampton where she set up the diabetes nursing service. While there Dr Davis undertook diabetes research, co-founded the Wessex Diabetes Nurses group and served on the RCN Diabetes Nursing Forum. She returned to Cardiff to teach in the College of Medicine. Following a strategic review of services Dr Davis became Diabetes Care Coordinator for Bro Taf Health Authority, managing diabetes specialist nurses, establishing Local Diabetes Service Advisory Groups, advising government on policy, developing clinical guidelines, establishing the all Wales retinal screening programme and setting up a Diabetes Centre. She moved to the University of Glamorgan (now University of South Wales) and developed a variety of courses, teaching and researching in diabetes and managing the School of Care Sciences. Dr Davis now works freelance on a variety of projects maintaining my links with diabetes and the University.
---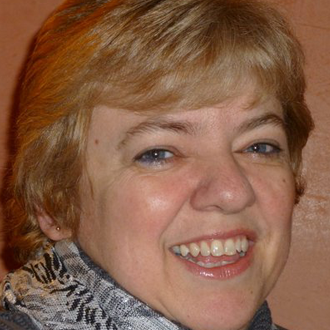 Ms Angela Sims
Course Lead
For 27 years, I worked for the NHS in the Department of Cardiac Physiology at the University Hospital of Wales. Following this, I undertook the position of Senior Lecturer at the University of South Wales (USW). Much of my career has been involved with USW and currently I'm the Clinical Lead for the DXA scanning service, which is part of the diagnostic services provided by USW.
I'm also a Chiropractic Foundation Year tutor at USW and host the National SCST Award in Practical Electrocardiography, which is in association with the university.
Aside from my work with USW, I have long been involved in the training of cardiac physiology students, taught healthcare professionals ECG practice and analysis, and am registered with the RCCP.
---
Dr Janet Evans
Course Director
I am a gynaecologist trained in Cardiff. I have a sub specialist interest in infertility and assisted reproduction which I first developed in 1985 when I worked in Adelaide for a year and then on returning to Wales, when I helped set up IVF here. After being a general consultant obstetrician and gynaecologist for 12 years, I then ran IVF Wales for 10 years and during that time increased treatment options, and success. I have varied research interests, and have always been keen to teach and encourage both undergraduate sand postgraduates. I am now working in a private IVF clinc in Wales.
Course Tutors
---
The online Sexual and Reproductive Medicine Postgraduate Diploma aims to equip graduates with a critical knowledge and understanding of sexual and reproductive medicine. Course Code: QPDP017

The Sexual and Reproductive Medicine Master's course offers progression from the Postgraduate Diploma for individuals who are interested in a leadership role within the field. Course Code: QMSP058