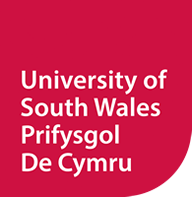 Rheumatology MSc
Team: Rheumatology Team
In partnership with: University of South Wales
The MSc in Rheumatology provides a progression route from the Postgraduate Diploma in Rheumatology, designed for healthcare professionals interested in a leadership role in Rheumatology. Course Code: QMSP046
Course Information
Diploma MSc is a collaborative partner of the University of South Wales. On successful completion of this course, you will receive a University of South Wales Postgraduate Diploma.
The MSc in Rheumatology runs over 1 calendar year. Starting with an initial 12 week online module to develop skills in critical appraisal and knowledge of research methodologies, students then complete the professional project module which consists of a 1,500 word proposal and 10,500 word professional project.
Entry to the 1 year MSc in Rheumatology will require the successful completion of the Postgraduate Diploma in Rheumatology (120 credits) either from the University of South Wales or from another UK University.
The course aims to create professionals who can independently access information and use the information to critically assess, evaluate and disseminate the evidence base related to Rheumatology. It will develop problem-solving and clinical skills together with preparing students to take a leadership role in Rheumatology.
On completion of the course graduates will be able to:
Apply knowledge of the wide range of drug and therapeutics available to select the appropriate management choices for rheumatology patients in clinical practice.
Demonstrate in depth knowledge and understanding of the scientific basis for therapeutics in rheumatology treatment.
Critically evaluate information on emerging treatment pathways, including drug and non-drug therapies for rheumatology.
Course Structure
Aim of the module:
To help students recognise, understand, interpret and apply methods used in healthcare research and critically appraise the various methodologies specific to Rheumatology research.
Synopsis of module content:
Basic terminology used in epidemiology and research studies such as prevalence, incidence, sensitivity, specificity, false positive and false negatives.
Interpreting graphical representation of epidemiological and statistical data such as Kaplan-Meier Curves, Forrest Plots and Meta-analyses.
Calculations used in the assessment of research data such as relative risk, absolute risk, number needed to treat.
Basic statistical tests and their applications including t-Tests, ANOVA, Chi-Square.
Methodologies as applied to rheumatology research.
Fundamentals of evidence based practice and its application into the clinical setting.
Establishing patient registers and the value of disease specific registers.
Research into educational principles for both health care practitioner and patient.
Understanding what may work for the patient as well as the educator.>
On completion of this module the student should be able to:
Interpret research in rheumatology medicine.
Display a critical understanding of the clinical implications of research and its impact upon healthcare delivery and service development.
Implement evidence based practice into care.
Professional Project
Aim of the module:
To develop an ability to critically evaluate areas of professional practice.
To critically appraise specific areas of clinical, research and organisational practice.
To develop skills in independent research and study.
To develop skills relevant to scientific publications.
Synopsis of the module:
The module will depend on the creation of a piece of work based upon a specific clinically related project relevant to the student's practice.
This project may comprise:
Literature review and appraisal of the evidence.
Audit of practice including organisational or clinical.
Review and implementation of evidence-based practice.
Qualitative or quantitative research (formal research involving human subjects is not anticipated).
Case(s)-based and quality of service review with critical appraisal.
Case report, review of literature and organisational assessment.
On completion of this module the student should be able to:
Produce an extensive piece of literature which may be suitable for peer-reviewed publication.
Demonstrate an ability to recognise and implement good practice.
Critically evaluate practice and suggest improvements or change.
Incorporated knowledge of the research process in developing services appropriately.
Or
Independent Prescribing Module
Aim of the module:
This module aims to prepare students, both academically and practically, for the role of independent prescribing. The module also meets the registration criteria for the Nursing and Midwifery Council (NMC) and the General Pharmaceutical Council (GPhC).
Synopsis of module content:
Consultation, decision-making and therapy, including referral.
Influences on, and psychology of, prescribing.
Prescribing in a team context.
Clinical pharmacology, including the effects of co-morbidity.
Evidence-based practice and clinical governance in relation to nurse prescribing.
Legal, policy and ethical aspects.
Professional accountability and responsibility.
On completion of this module the student should:
Describe the responsibility that the role of independent prescriber entails (and demonstrate and awareness of their own limitations and work within the limits of professional competence).
Apply and evaluate patient assessment skills (inc. clinical assessment, history taking) and consultative skills with patient/clients, clients, parents and carers in the context of prescribing/informing diagnosis.
Critically appraise and apply knowledge of drug actions, use sources of information/advice and decision support systems in prescribing practice to support prescribing decisions/informing diagnosis.
Explain and apply the relevant legislation to the practice of nurse/midwife prescribing and practise within a framework of professional accountability and responsibility.
Evaluate the influences that can affect prescribing practice and demonstrate understanding by managing prescribing practice in an ethical way.
Teaching Methods
Module 1 - Research Methodologies and Critical Appraisal
MSc teaching methods for this module are similar to the PG Diploma course modules however it is run over 12 weeks.
Module 2 - Professional Project
To produce the professional project, students continue to use the online course; however much of the work is self-directed.
Students are expected in the first 8 weeks to interact with their tutor on a weekly basis. Students select a specific project and submit a project summary/proposal (approximately 1500 words).
Once the proposal has been approved, the professional project (10,500 words) itself is then completed through online guidance and supervision offered by the tutor. The student and tutor will interact regularly (weekly) on the dedicated students/tutor discussion area or through any other means of communication deemed appropriate by both parties (telephone/SKYPE/email). Note of any verbal communication with the tutor is recorded in the student's journal by the student.
Entry Requirements
Entry to the 1 year MSc Rheumatology programme will require the successful completion of the Postgraduate Diploma in Rheumatology (120 credits) either from the University of South Wales or from another UK University.
Students may apply for the Masters in Rheumatology as a two-year course consisting of 8 modules (180 credits), the first 120 credits of which being the Postgraduate Diploma.
Applicants should submit copies of the following with their application:
Qualification certificates
One written reference
---
How much is the course?
| | |
| --- | --- |
| Total Course Fees for UK/EU & International Students for September 2019: | £3900 |
Please Note: These are the fees for a single year.
Fee payments may be made via the following options:
Date
Option A
Option B
Option C
Deposit payable on acceptance

†

£480
£480
£480
1st September 2019
£3,420
£570
1st October 2019
£1,140
£570
1st November 2019
£570
1st December 2019
£1,140
£570
1st January 2020
£570
1st February 2020
£1,140
£570
† Deposits are non-refundable
---