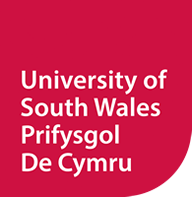 Dermatology in Clinical Practice MSc
Team: Dermatology Team
In partnership with: University of South Wales
The MSc Dermatology in Clinical Practice provides a progression route for graduates of the Postgraduate Diploma. Course Code: QMSP059
Course Information
Diploma MSc is a collaborative partner of the University of South Wales. On successful completion of this course, you will receive a University of South Wales Postgraduate Diploma.
The dermatology masters course provides a progression route from the Postgraduate Diploma course in Dermatology.
The Dermatology in Clinical Practice Masters runs over 1 calendar year. Starting with an initial 12-week online module to develop skills in critical appraisal and knowledge of research methodologies, students then choose either the professional project module which consists of a 1,500 word proposal and 10,500 word professional project or an attendance based Independent Prescribing Module. The option of the attendance based Independent Prescribing Module is available to home based students, enabling those eligible nurses and pharmacists to become an Independent Prescriber as part of their Diabetes Master of Science qualification. This is the only course offering this dual qualification.
The MSc Dermatology in Clinical Practice course is one of the few courses in this field which can be completed entirely online, making it easier for busy healthcare professionals to manage. The dermatology masters degree also has a unique focus on being multidisciplinary, enabling students to share best practice with other health professionals in other roles, worldwide.
This Dermatology in Clinical Practice Masters is the only one of its title that is accessible online and is not offered by any other institution. On completion of the course, you will be able to demonstrate:
an applied understanding of how established techniques of research and enquiry are used to create and interrupt knowledge in an appropriate clinical setting.
an in-depth knowledge and understanding of the discipline informed by current scholarship and research.
advanced level critical skills designed to deal with complex problems.
Course Structure
Aim of the module:
To help students recognise, understand, interpret and apply methods used in healthcare research and critically appraise the various methodologies specific to Dermatology research.
Students will study:
Terminology used in epidemiology and research studies such as prevalence, incidence, sensitivity, specificity, false positive and false negatives.
Interpreting graphical representation of epidemiological and statistical data such as Kaplan-Meier Curves, Forrest Plots and meta-analyses.
Calculations used in the assessment of research data such as relative risk, absolute risk, number needed to treat.
Statistical tests and their applications including t-Tests, ANOVA, Chi-Square.
Qualitative research methods.
Fundamentals of evidence based practice and its application into the clinical setting.
Principles of health economics, audit and quality improvement / assurance systems.
Establishing patient registers and the value of disease specific registers.
Research into educational principles for both health care practitioner and patient.
Understanding what may work for the patient as well as the educator.
On completion of this module, students will be able to:
An ability to interpret research in Dermatology.
Display a critical understanding of the clinical implications of research and its impact upon healthcare delivery and service development.
On completion of this module you will be able to:
Produce an extensive piece of literature which may be suitable for peer- reviewed publication.
Demonstrate an ability to recognise and implement good practice.
Critically evaluate practice and suggest improvements or change.
Incorporate knowledge of the research process in developing services appropriately.
Professional Project
This module is designed to enable students to study a clinically related issue in greater depth relating to dermatology. In particular the student will:
Develop an ability to critically appraise areas of healthcare practice and delivery.
Critically appraise specific areas of clinical, research, clinical governance and organisational practice.
Display skills in independent research and study.
Display skills relevant to independent production of scientific publications.
The professional project must be dermatology-related and relevant to the person's practice. This project may comprise of:
Literature review and appraisal of the evidence.
Audit of practice including organisational or clinical.
Review and implementation of evidence-based practice.
Qualitative or quantitative research (formal research involving human subjects is not anticipated).
Case(s)-based and quality of service review with critical appraisal.
Case report, review of literature and organisational assessment.
---
Meet the Course Director
Dr Christian Aldridge
Current post:Consultant Dermatologist, Prince Charles and Royal Glamorgan Hospitals
Consultant Dermatologist
Chair of the All Wales Skin Cancer Network
Teledermatology Lead at Prince Charles Hospital
Honorary Visiting Consultant for Gibraltar Health Authority
Cardiff Medical School Examiner
Melanoma UK Dermatology Advisor
Dr Aldridge's main interests are skin cancer, mole surveillance and skin cancer surgery. He has published in this field and remains committed towards early diagnosis and prompt intervention in the management of skin cancer.
---
Teaching Methods
Module 1 - Research Methodologies and Critical Appraisal
MSc teaching methods for this module are similar to the PG Diploma course modules however it is run over 12 weeks.
Module 2 - Professional Project
To produce the professional project, students continue to use the online course; however much of the work is self-directed.
Students are expected in the first 8 weeks to interact with their tutor on a weekly basis. Students select a specific project and submit a project summary/proposal (approximately 1500 words).
Once the proposal has been approved, the professional project (10,500 words) itself is then completed through online guidance and supervision offered by the tutor. The student and tutor will interact regularly (weekly) on the dedicated students/tutor discussion area or through any other means of communication deemed appropriate by both parties (telephone/SKYPE/email). Note of any verbal communication with the tutor is recorded in the student's journal by the student.
---
How much is the course?
| | |
| --- | --- |
| Total Course Fees for UK/EU & International Students for September 2019: | £4,500 |
Fee payments may be made via the following options:
Date
Option A
Option B
Option C
Deposit payable on acceptance

†

£480
£480
£480
1st September 2019
4,020
£670
1st October 2019
£1,340
£670
1st November 2019
£670
1st December 2019
£1,340
£670
1st January 2020
£670
1st February 2020
£1,340
£670
† Deposits are non-refundable
---
Entry Requirements
Entry to the 1 year MSc Dermatology in Clinical Practice programme will require the successful completion of the Postgraduate Diploma in Dermatology in Clinical Practice (120 credits) either from the University of South Wales or from another UK University.
Students may apply for the Masters in Dermatology in Clinical Practice as a two-year course consisting of 8 modules (180 credits), the first 120 credits of which being the Postgraduate Diploma.
Applicants should submit copies of the following with their application:
Qualification certificates
One written reference