Respiratory Medicine Team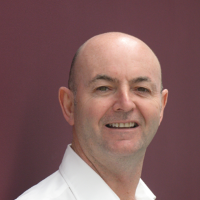 Prof Steve Davies
Founding Director
Prof Davies is a Consultant Endocrinologist at the University Hospital Wales. He has an established reputation in medical education particularly online learning, having been the founder of OnExamination.com and having set up other diploma courses. He has also been involved in establishing training courses for weight management in community pharmacy. His clinical interests include hypogonadism, growth hormone deficiency and obesity. He has published over 100 peer reviewed publications and his research interests include the application of novel technologies in delivering medical education.
---
Dr Ruth Davis
Academic Director
After completing a nursing degree in Cardiff, Dr Davis worked in Torbay Hospital, Torquay, before moving to Southampton where she set up the diabetes nursing service. While there Dr Davis undertook diabetes research, co-founded the Wessex Diabetes Nurses group and served on the RCN Diabetes Nursing Forum. She returned to Cardiff to teach in the College of Medicine. Following a strategic review of services Dr Davis became Diabetes Care Coordinator for Bro Taf Health Authority, managing diabetes specialist nurses, establishing Local Diabetes Service Advisory Groups, advising government on policy, developing clinical guidelines, establishing the all Wales retinal screening programme and setting up a Diabetes Centre. She moved to the University of Glamorgan (now University of South Wales) and developed a variety of courses, teaching and researching in diabetes and managing the School of Care Sciences. Dr Davis now works freelance on a variety of projects maintaining my links with diabetes and the University.
---
Prof Mark Williams
Course Lead
Mark Williams is a respiratory physiologist by training, Mark has been involved in clinical research and the development of medical technology for more than 35 years. Professor Williams began his research career at the University of Dundee, before moving to the Nuffield Department of Anaesthetics, University of Oxford, and finally taking up his current position in the Faculty of Life Sciences and Education at the University of South Wales. He is presently running clinical trials in cancer care and surgery, lymphoedema, respiratory disease and public health.
---
Dr Ramsey Sabit
Course Director & Tutor
I have been a consultant Respiratory physician in Cardiff for 9 years and have responsibility for leading undergraduate and postgraduate education in this subject. I keep up-to-date with all advances and evidence in my subject by reading journals and attending local, national and international conferences.
In addition to my roles in delivering and organising undergraduate and postgraduate (I organize the yearly SPR teaching week) teaching, I also have responsibility for pastoral care of medical students through my role as an academic mentor. I am currently a co-investigator in the Liberate study looking at the effects of endobronchial valve insertion in patients with emphysema.
---
---
The online Respiratory Medicine Postgraduate Diploma offers you the opportunity to explore and study the major classes of respiratory disease. Course Code: QPDP009

The online Respiratory Medicine MSc provides a progression route from the Postgraduate Diploma. Course Code: QMSP049