Public Health Team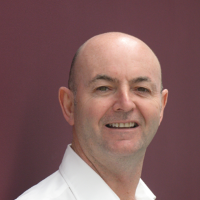 Prof Steve Davies
Founding Director
Prof Davies is a Consultant Endocrinologist at the University Hospital Wales. He has an established reputation in medical education particularly online learning, having been the founder of OnExamination.com and having set up other diploma courses. He has also been involved in establishing training courses for weight management in community pharmacy. His clinical interests include hypogonadism, growth hormone deficiency and obesity. He has published over 100 peer reviewed publications and his research interests include the application of novel technologies in delivering medical education.
---
Dr Ruth Davis
Academic Director
After completing a nursing degree in Cardiff, Dr Davis worked in Torbay Hospital, Torquay, before moving to Southampton where she set up the diabetes nursing service. While there Dr Davis undertook diabetes research, co-founded the Wessex Diabetes Nurses group and served on the RCN Diabetes Nursing Forum. She returned to Cardiff to teach in the College of Medicine. Following a strategic review of services Dr Davis became Diabetes Care Coordinator for Bro Taf Health Authority, managing diabetes specialist nurses, establishing Local Diabetes Service Advisory Groups, advising government on policy, developing clinical guidelines, establishing the all Wales retinal screening programme and setting up a Diabetes Centre. She moved to the University of Glamorgan (now University of South Wales) and developed a variety of courses, teaching and researching in diabetes and managing the School of Care Sciences. Dr Davis now works freelance on a variety of projects maintaining my links with diabetes and the University.
---
Dr Anthony Hill MBE
Programme Lead
Dr Hill's Public Health Career spanned over 30 years where he held a range of senior posts both within the NHS and local authorities. Most recently, Dr Hill was the Director of Health for Lincolnshire Country Council for three years until his retirement in October 2016. Earlier in his career, Dr Hill was a hospital doctor and general practitioner after training in Dundee, before becoming a public health consultant with Somerset Health Authority in 1987.
He later became Director of Public Health at South Humber Health Authority from 1996 until 2002, and Director of Public Health for both North East Lincolnshire Primary Care Trust and North Lincolnshire Primary Care Trust until March 2007. Subsequently, he was the Executive Director of Public Health for the NHS and Council in North East Lincolnshire. Dr Hill's passion and dedication to his work was recognised with him being awarded an MBE on the New Year's Honours List in 2017 for his services to Public Health.
He currently provides consultancy support to businesses, is the Vice Chairman of the University Council at Bishop Grosseteste University in Lincoln and has formed a new charity; the Lincolnshire Refugee Doctors Project, which supports refugee doctors to get back to working in the field.
Course Tutors
---
The online Public Health Postgraduate Diploma has been designed to promote and enhance working professionals' knowledge of the subject

The online Public Health MSc has been designed to promote and enhance working professionals' knowledge of the subject