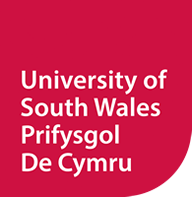 Leadership in Healthcare Postgraduate Diploma

In partnership with: University of South Wales
This is more than a management course. Managers are responsible for planning, organising, leading and controlling functions within an organisation. But not all managers are leaders.
This course will help you develop the skills needed to be a leader – such as communication, motivation, providing inspiration and guidance, and encouraging employees to rise to a higher level of productivity. Course Code: QPDP023
This Postgraduate Diploma Will Help You To:
Develop a team culture of trust that delivers results
Navigate teams through change with tenacity
Address challenges innovatively and ethically
Make positive decisions with confidence
Solve Your Leadership Challenges
The course will include the opportunity to work with your peers and tutors to solve one of your real-life leadership challenges. You'll submit your challenge anonymously and the chosen challenge will form the basis for an online round-table discussion for you and your group to analyse, debate and propose a solution. So you could be getting more than a qualification.
What You Will Study
You'll study entirely online for 1 calendar year. You'll study 6 modules, each of 6 weeks' duration.
Module 1 - Leadership in Healthcare
Module 2 - Developing Human and Organisational Potential in Healthcare
Module 3 - Quality, Clinical and Corporate Governance in Healthcare
Module 4 - Career and Team Development in Healthcare Organisations
Module 5 - Strategy and Innovation for Healthcare Leaders
Module 6 - Change Management in Healthcare Organisations
Find full module details in our prospectus.
How You Will Learn
Although you'll be learning entirely online, you will be part of a group with 10 to 15 other students - to share ideas, debate scenarios and develop best practice with.
You'll have the support of a dedicated team who will help you with any challenges you may face - from help with navigating our online learning platform to advice on what you need to do to pass the course and meet deadlines.
Induction
You'll be invited to an Induction Day where you will meet tutors and have workshops on study skills such as scientific writing, levels of evidence, Harvard referencing and reflective writing. The Induction Day will be at the University of South Wales in the UK. It is not compulsory to attend but if you would like to and don't live locally, you can take part online.
How You Will Be Assessed
You will be assigned a dedicated expert tutor who will facilitate discussions with your group and monitor, assess and mark your work throughout each module.
Scenarios and scenario-based discussion
Reflective portfolio.
Group activity
Individual assignment
Due to the online nature of the course, you will be expected to login and participate in the course regularly throughout the module, ideally on a daily basis.
Entry Requirements
This course is ideal for anyone working in a healthcare role that needs leadership skills. You'll have a degree but this doesn't have to be in medicine.
As well as those already in healthcare leadership roles, this course is useful for GP practice managers, pharmacy managers, healthcare directorate managers and managers in pharmaceutical companies.
To secure your place on the course you typically need one of the following:
A non-medical degree working in a healthcare role
A medical degree
Relevant professional healthcare (eg doctor, nurse) qualifications
AND a minimum IELTS score of 6 or equivalent.
All applications are assessed on an individual basis so if you don't have one of the above your prior experience may be taken into account.
Find full course information in our prospectus.
Download Prospectus
A quick reminder why making the decision to study with Diploma MSc is the right one:
Online: Our courses are delivered entirely online, including the exams, so you can get qualified at home, in the office - wherever suits you.
Time: You'll complete your Postgraduate Diploma in 1 calendar year, and to our knowledge, we are the least expensive Postgraduate Diploma in the UK.
Quality: Our award-winning courses delivered with the University of South Wales are also accredited by the Royal College of GPs, plus our faculty are key opinion leaders both nationally and internationally.
Career progression: Our courses have helped over 1,500 alumni progress their careers and salary, as well as their academic credentials. 27 peer review publications have emanated from our courses and our course directors are there to help people publish.
Customer service: Our group sizes are small and unlike other universities where you are just a number, to us you are a valued customer and we feel privileged to have you on our course.
---
How much is the course?
| | |
| --- | --- |
| Total Course Fees for UK/EU & International Students for September 2019: | £3900 |
Please Note: These are the fees for a single year.
Fee payments may be made via the following options:
Date
Option A
Option B
Option C
Deposit payable on acceptance

†

£480
£480
£480
1st September 2019
£3,420
£570
1st October 2019
£1,140
£570
1st November 2019
£570
1st December 2019
£1,140
£570
1st January 2020
£570
1st February 2020
£1,140
£570
† Deposits are non-refundable
---