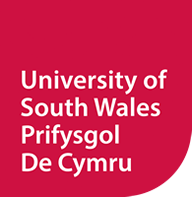 Endocrinology Postgraduate Diploma
Team: Endocrinology Team
In partnership with: University of South Wales
Course Information
Diploma MSc is a collaborative partner of the University of South Wales. On successful completion of this course, you will receive a University of South Wales Postgraduate Diploma.
The course is designed to be very practical and clinically focused. On completion of the Postgraduate Diploma, students have:
A greater confidence and understanding of the management of patients with endocrine disorders through case studies and discussion.
Improved critical analysis of published data and data interpretation.
Applicants will typically be health professionals who have regular exposure to people with endocrine disorders. They may be part of a team which delivers care, a leader of that team or an individual who treats people with endocrine disorders.
The course is designed to be relevant to all health professionals who have exposure to people with endocrine related disorders and is particularly relevant to:
Specialist Registrars, Endocrine Nurses and those Primary Care Physicians with a specialist interest in Endocrinology
Find full module details in our prospectus
Assessments
Online Postgraduate Diploma in Endocrinology
The course puts assessment at the heart of learning by using clinical scenarios to facilitate problem-solving, critical analysis and evidence-based care. The scenarios act as both the focus for learning and assessment thus embedding assessment within the learning process.
Each of the 6 modules has the same assessment format. Due to the online nature of the course, students are expected to login and participate in the course regularly throughout the module (ideally on a daily basis).
Students are split into groups of 10-15 students and are assigned a dedicated expert tutor who:
Facilitates clinical case discussions with the group.
Monitors, assesses and marks each student throughout the module.
Students use the skills gained during the lectures to engage with the different activities (see below).
Teaching Methods
Each module has the same format. Using an online platform and one tutor per 10-15 students, the self-directed distance learning is guided by tutor stimulated discussion based on rich case scenarios. Group projects are undertaken alongside independent projects. Reflective practice is recorded in a reflective portfolio to help students consider how the learning can be translated into everyday work and practice.
Teaching starts with an induction day. Students may attend the event in the UK (Glyntaff campus, University of South Wales) and also online via a webinar.
They are a pre-course organiser, giving students the tools required to undertake the online course such as:
Scientific writing
Levels of evidence
Harvard referencing
Reflective writing
The day gives an opportunity to meet face to face with tutors/other students prior to the online course.
Students are not required to attend the induction day however those who attend do benefit as they get a "jump start" to the course. Students who are not able to attend, should request a skype/telephone call to orientate them onto the course and are advised to review the slides.
Entry Requirements
Registered health professionals working within a clinical setting, both UK and overseas, with a related Healthcare Science degree (including international qualifications) are eligible to apply for the PG Diploma in Endocrinology course.
Applicants without the above academic criteria but relevant/suitable experience can apply. Applications will be judged on the individual specifics of background and qualifications including ability to work at Postgraduate level (applicants may be asked to submit a piece of work for assessment to confirm that they are able to work comfortably at Postgraduate level and demonstrate requisite clinical/professional knowledge).
Applicants should submit copies of the following with their application:
Qualification certificates
One written reference
English language qualification (IELTS 6 or equivalent) please see University of South Wales for further details
---
How much is the course?
| | |
| --- | --- |
| Total Course Fees for UK/EU & International Students for September 2019: | £3900 |
Please Note: These are the fees for a single year.
Fee payments may be made via the following options:
Date
Option A
Option B
Option C
Deposit payable on acceptance

†

£480
£480
£480
1st September 2019
£3,420
£570
1st October 2019
£1,140
£570
1st November 2019
£570
1st December 2019
£1,140
£570
1st January 2020
£570
1st February 2020
£1,140
£570
† Deposits are non-refundable
---
Student Stories
based on

4

reviews
---
The PG Diploma team, right from the Course Director down to the backend support, were always available for assistance and any problems.
"I thank the entire team at PG Diploma in Endocrinology for a most enjoyable eleven months, and have no hesitation in recommending this course to any of my colleagues who wish to further their knowledge in this speciality. Read full story..."
Dr Ranjit Unnikrishnan Ittianath PGDip
---
This course suited me perfectly as it was totally online and did not require going to USW. Fees were also very competitive compared with other Masters courses
"In conclusion, the course teaches a lot more than endocrinology, certainly so in my case. Last but not the least, I met students, admin staff (very helpful) and some great tutors (endocrinologists are nice people). Read full story..."
Dr Atanu Basu PGDip
---
The PGDip in Endocrinology has exposed me to various endocrine conditions, clinical scenarios and conundrums that stretched my knowledge further and prompted further reading.
"Feedback from tutors was constructive and prompt and the admin team were extremely helpful. I thoroughly enjoyed the course and am now in the process of undertaking the MSc in endocrinology. I would definitely recommend this course to others. Read full story..."
Fiona Anthonypillai PGDip
---
I learned a lot of theoretical and clinical knowledge in the endocrine field during which the interactive discussion with tutors and other students was really informative and fruitful.
"I am now able to manage the endocrine cases with confidence so I advise this course for all healthcare professional. Read full story..."
Dr Ala Alshami PGDip
---