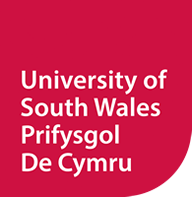 Diabetes Postgraduate Diploma
Team: Diabetes Team
In partnership with: University of South Wales
The course is designed to be practical and clinically focused.Course Code: QPDP008
Course Information
Diploma MSc is a collaborative partner of the University of South Wales. On successful completion of this course, you will receive a University of South Wales Postgraduate Diploma.
Delivered over one year, the online part time distance learning Postgraduate Diploma in Diabetes course is specially developed for busy health professionals. The online diabetes course is designed to be practical and clinically focused. The successful completion of this course will enable graduates to have:
A greater understanding of the multidisciplinary approach to the care of people with Diabetes.
Experience of developing local guidelines, patient information literature or care pathways which will be part of their individual and group activities.
A greater confidence and understanding of the management of people with Diabetes through case studies and discussion.
Improved critical analysis of published data and data interpretation.
Applicants will typically be health professionals who have a day to day exposure to people with Diabetes. They may be part of a team which delivers care, a leader of that team or an individual who treats people with Diabetes.
The Diabetes Diploma course is designed to be relevant to all health professionals who might manage people with Diabetes and is particularly relevant to:
General Practitioners, Practice Nurses, Diabetes Specialist Nurses, Podiatrists, Pharmacists, Dieticians and Pharmaceutical Representatives
Course Structure
The Postgraduate Diabetes Diploma course is based on the International Diabetes Federation (IDF) Curriculum for Diabetes health professional education. The online course lasts one calendar year and is a part time distance learning course. It consists of 6 modules per year, each of 6 weeks duration.
Find full module details in our prospectus
Assessments
Online Postgraduate Diploma in Diabetes
The course puts assessment at the heart of learning by using clinical scenarios to facilitate problem-solving, critical analysis and evidence-based care. The scenarios act as both the focus for learning and assessment thus embedding assessment within the learning process.
Each of the 6 modules has the same assessment format. Due to the online nature of the course, students are expected to login and participate in the course regularly throughout the module (ideally on a daily basis).
Students are split into groups of 10-15 students and are assigned a dedicated expert tutor who:
Facilitates clinical case discussions with the group.
Monitors, assesses and marks each student throughout the module.
Students use the skills gained during the lectures to engage with the different activities (see below).
Teaching Methods
Each module has the same format. Using an online platform and one tutor per 10-15 students, the self-directed distance learning is guided by tutor stimulated discussion based on rich case scenarios. Group projects are undertaken alongside independent projects. Reflective practice is recorded in a reflective portfolio to help students consider how the learning can be translated into everyday work and practice.
Teaching starts with an induction day. Students may attend the event in the UK (Glyntaff campus, University of South Wales) and also online via a webinar.
They are a pre-course organiser, giving students the tools required to undertake the online course such as:
Scientific writing
Levels of evidence
Harvard referencing
Reflective writing
The day gives an opportunity to meet face to face with tutors/other students prior to the online course.
Students are not required to attend the induction day however those who attend do benefit as they get a "jump start" to the course. Students who are not able to attend, should request a skype/telephone call to orientate them onto the course and are advised to review the slides.
Entry Requirements
Registered health professionals working within a clinical setting, both UK and overseas, with a related Healthcare Science degree (including international qualifications) are eligible to apply for the PG Diploma in Diabetes course.
Applicants without the above academic criteria but relevant/suitable experience can apply. Applications will be judged on the individual specifics of background and qualifications including ability to work at Postgraduate level (applicants may be asked to submit a piece of work for assessment to confirm that they are able to work comfortably at Postgraduate level and demonstrate requisite clinical/professional knowledge).
Applicants should submit copies of the following with their application:
Qualification certificates
One written reference
English language qualification (IELTS 6 or equivalent) please see University of South Wales for further details
---
How much is the course?
| | |
| --- | --- |
| Total Course Fees for UK/EU & International Students for September 2019: | £3900 |
Please Note: These are the fees for a single year.
Fee payments may be made via the following options:
Date
Option A
Option B
Option C
Deposit payable on acceptance

†

£480
£480
£480
1st September 2019
£3,420
£570
1st October 2019
£1,140
£570
1st November 2019
£570
1st December 2019
£1,140
£570
1st January 2020
£570
1st February 2020
£1,140
£570
† Deposits are non-refundable
---
Student Stories
based on

4

reviews
---
Little did I know...
"Little did I know that the diploma was going to be a significant stepping stone in my medical career. Both the diploma and MSc were invaluable in terms of expanding my knowledge and management of diabetes, but also enhanced my critical thinking and writing skills. Read full story..."
Dr Kevin Fernando PGDip
---
I had no idea about the opportunities this course would provide me
"Having my first paper published through this course helped me overcome my apprehensions of academic writing and made me more confident to pursue it further. Read full story..."
Rutu Dave PGDip
---
The course certainly met my expectations
"I started the Postgraduate Diploma in Diabetes as a Staff Nurse and finished it as a Diabetes Specialist Nurse Read full story..."
Sam Matthews PGDip
---
Diploma team deserves the highest praise...
"Diploma team deserves the highest praise and admiration on their ability to manage all participants very well and helping them in timely manner in highest possible positive spirit.Their approach towards students is undoubtedly one of the most important reasons which makes USW online programmes most acclaimed and praised in entire world."
Mohammad Ashraf PGDip
---