Pain Management Team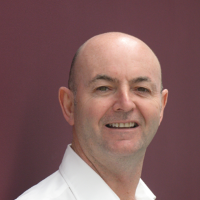 Prof Steve Davies
Founding Director
Prof Davies is a Consultant Endocrinologist at the University Hospital Wales. He has an established reputation in medical education particularly online learning, having been the founder of OnExamination.com and having set up other diploma courses. He has also been involved in establishing training courses for weight management in community pharmacy. His clinical interests include hypogonadism, growth hormone deficiency and obesity. He has published over 100 peer reviewed publications and his research interests include the application of novel technologies in delivering medical education.
---
Dr Ruth Davis
Academic Director
After completing a nursing degree in Cardiff, Dr Davis worked in Torbay Hospital, Torquay, before moving to Southampton where she set up the diabetes nursing service. While there Dr Davis undertook diabetes research, co-founded the Wessex Diabetes Nurses group and served on the RCN Diabetes Nursing Forum. She returned to Cardiff to teach in the College of Medicine. Following a strategic review of services Dr Davis became Diabetes Care Coordinator for Bro Taf Health Authority, managing diabetes specialist nurses, establishing Local Diabetes Service Advisory Groups, advising government on policy, developing clinical guidelines, establishing the all Wales retinal screening programme and setting up a Diabetes Centre. She moved to the University of Glamorgan (now University of South Wales) and developed a variety of courses, teaching and researching in diabetes and managing the School of Care Sciences. Dr Davis now works freelance on a variety of projects maintaining my links with diabetes and the University.
---
Dr Karl New
Course Lead
Dr New is currently working for the University of South Wales and has the responsibility for overseeing Exercise Physiology and Biochemistry. His first degree is in Applied Sport Science from the University of Glamorgan and he has a teaching qualification in Physical Education from UWIC alongside a Doctorate in Exercise Physiology also from the University of Glamorgan. Dr New has a keen interest in online teaching and delivering content/assessing through the digital platform.
---
Dr Tzvetanka Ivanova-Stoilova
Course Director & Tutor
My career in medicine started in 1979 when I graduated from Higher Medical School In Sofia, Bulgaria, with a Hippocaratus award for best academic achievement.
Between 1981 to 1983 I completed a clinical internship in anaesthesia and intensive care in St. Petersburg, Russia. From 1983 to 1985 I completed and defended a PhD thesis in anaesthesia and pathophysiology. From there, I continued my career in anaesthesia in Sofia, initially as a paediatric anaesthetist in National Institute for Accident and Emergency and Acute Medical and Surgical care between 1985 and 1987.
In 1987 I have been appointed as an Associate Professor and Head of Anaesthetics Department in the Clinic for Plastic Reconstructive Surgery, Higher Medical School, Sofia. I worked in this prestigious position until 1994, from there, I travelled to the UK to work in a SHO post and Visiting Registrar post in Royal Gwent Hospital, Newport.  In 1999 I completed the training programme for CCST in anaesthesia. Meanwhile, I passed RCoA exams and acquired a Diploma in anaesthesia (member of RCoA) in 1995 and, in 1997 I became a Fellow of the RCA.
In 1999 was appointed as Director of Pain Clinic/Consultant anaesthetist in Gwent healthcare NHS, based at the Royal Gwent Hospital. I have created and affirmed a multidisciplinary Pain management clinic for the Aneurin Bevan University Health Board. I am currently a full-time consultant in pain medicine, providing services in Chepstow, Caerphilly and Newport. I am the ABUHB lead for the Interventional Pain Procedures and work on the ABUHB Taskforce on lower limb viability.
In 2007 I became a Fellow of the Faculty of Pain Medicine to the Royal College of Anaesthetists, London. I have always been involved in the teaching of pain medicine to anaesthetic trainees from the Welsh School of Anaesthesia. I am training our anaesthetic colleagues pursuing a career in Pain Medicine as Advanced trainees in conjunction with the training programme of the Faculty of Pain Medicine. I have trained two pharmacists as independent prescribers for pain. I regularly teach Foundation doctors and medical students as a Clinical Teacher of Cardiff Medical School. GPs and other health professionals are attending lectures and courses which I have arranged and lectured on hot topics, controversies and new developments in Pain Medicine.
In 2017 I became a Course Director of MSc Diploma in Pain Management to the University of South Wales which teaches interactively the subject to multi-professional and multinational students online. I have been nominated for Staff Awards from My Health Board in categories: Going the Extra Mile twice, and Patient's choice twice in 2008, 2017 and 2018.
I am the author of more than 60 peer-reviewed publications. I am a lifelong learner and I truly believe that medical professionals should work together and learn from each other for the best outcome for our patients.
Course Tutors
---
The online Pain Management Postgraduate Diploma covers the wide range of conditions pertinent to pain management and meets the educational needs of primary and secondary healthcare professionals. Course Code: QPDP014

The online Pain Management MSc provides a progression route from the Postgraduate Diploma. Course Code: QMSP053
Early Bird Discount Deadline
| | |
| --- | --- |
| Early Bird Discount Deadline | | |