Rheumatology Team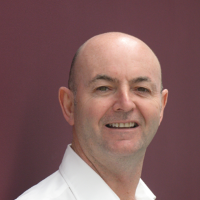 Prof Steve Davies
Founding Director
Prof Davies is a Consultant Endocrinologist at the University Hospital Wales. He has an established reputation in medical education particularly online learning, having been the founder of OnExamination.com and having set up other diploma courses. He has also been involved in establishing training courses for weight management in community pharmacy. His clinical interests include hypogonadism, growth hormone deficiency and obesity. He has published over 100 peer reviewed publications and his research interests include the application of novel technologies in delivering medical education.
---
Dr Ruth Davis
Academic Director
After completing a nursing degree in Cardiff, Dr Davis worked in Torbay Hospital, Torquay, before moving to Southampton where she set up the diabetes nursing service. While there Dr Davis undertook diabetes research, co-founded the Wessex Diabetes Nurses group and served on the RCN Diabetes Nursing Forum. She returned to Cardiff to teach in the College of Medicine. Following a strategic review of services Dr Davis became Diabetes Care Coordinator for Bro Taf Health Authority, managing diabetes specialist nurses, establishing Local Diabetes Service Advisory Groups, advising government on policy, developing clinical guidelines, establishing the all Wales retinal screening programme and setting up a Diabetes Centre. She moved to the University of Glamorgan (now University of South Wales) and developed a variety of courses, teaching and researching in diabetes and managing the School of Care Sciences. Dr Davis now works freelance on a variety of projects maintaining my links with diabetes and the University.
---
Dr Danny Clegg
Course Lead & Tutor
Growing up in a busy town with a fanatic rugby culture, I naturally developed an interest for sports, science and the human body. At every opportunity, I would play sports and when I wasn't playing, I was watching. Throughout the years, I encountered many injuries that required the intervention of alternative healthcare and so my fascination with musculoskeletal health grew from here.
Eventually, I decided to join the University of Glamorgan (now University of South Wales) to complete a Master of Chiropractic degree. I fell in love with education and after becoming a lecturer at the university, I have remained there ever since.
I co-wrote the Rheumatology course, wrote the Pain Management course and assisted on the Dermatology course, all in partnership with Diploma MSc. I enjoy every minute of both my role as Rheumatology course leader at USW and as a tutor on the various online degree programmes offered by Diploma MSc.
Aside from my work, I am a passionate Liverpool FC supporter and so it always pays to give a compliment on how well Liverpool are doing in the league!
---
Dr Rizwan Rajak
Course Director & Tutor
In 2005, I graduated with Honours in my MBBCh from Cardiff University, undergoing specialist training in osteoporosis, early inflammatory arthritis, biological therapies, connective tissue disease, soft tissue rheumatism, and psoriatic arthritis. This was followed by my completion of the MRCP examination in 2009 and the MRCP Rheumatology Specialty Clinical Exam in 2011.
Wanting to expand my skills, I completed my Medical Law LLM from Cardiff University in 2013. Using this training, I became the Chair for the Medicines Management Committee and Medicines Safety Group at Croydon Health Services with the remit of promoting optimal prescribing practice, reviewing medicines policies and guidelines, and ensuring access to NICE approved medications.
Aside from my academic qualifications, I'm a member of the Royal College of Physicians (London), the Medical Protection Society, the British Society of Rheumatology, and the British Medical Association. I've been awarded the 2017 Clinical Excellence Award for developing the osteoporosis service in Croydon, and the Cardiff & Vale University Health Board's Teaching Excellence Award in 2013.
Currently, I'm the Clinical Lead for Osteoporosis & Bone Health and Rheumatology Musculoskeletal Ultrasound in the Croydon Health Service NHS Trust. With the former, I've developed a multidisciplinary integrated bone health service with colleagues from multiple medical and surgical specialities, and with the latter, I've formed a diagnostic and interventional service, also setting up a regional network in standardising scanning practice and training.
---
The online Rheumatology Postgraduate Diploma is designed to be practical and clinically focused. Course Code: QPDP006

The MSc in Rheumatology provides a progression route from the Postgraduate Diploma in Rheumatology, designed for healthcare professionals interested in a leadership role in Rheumatology. Course Code: QMSP046